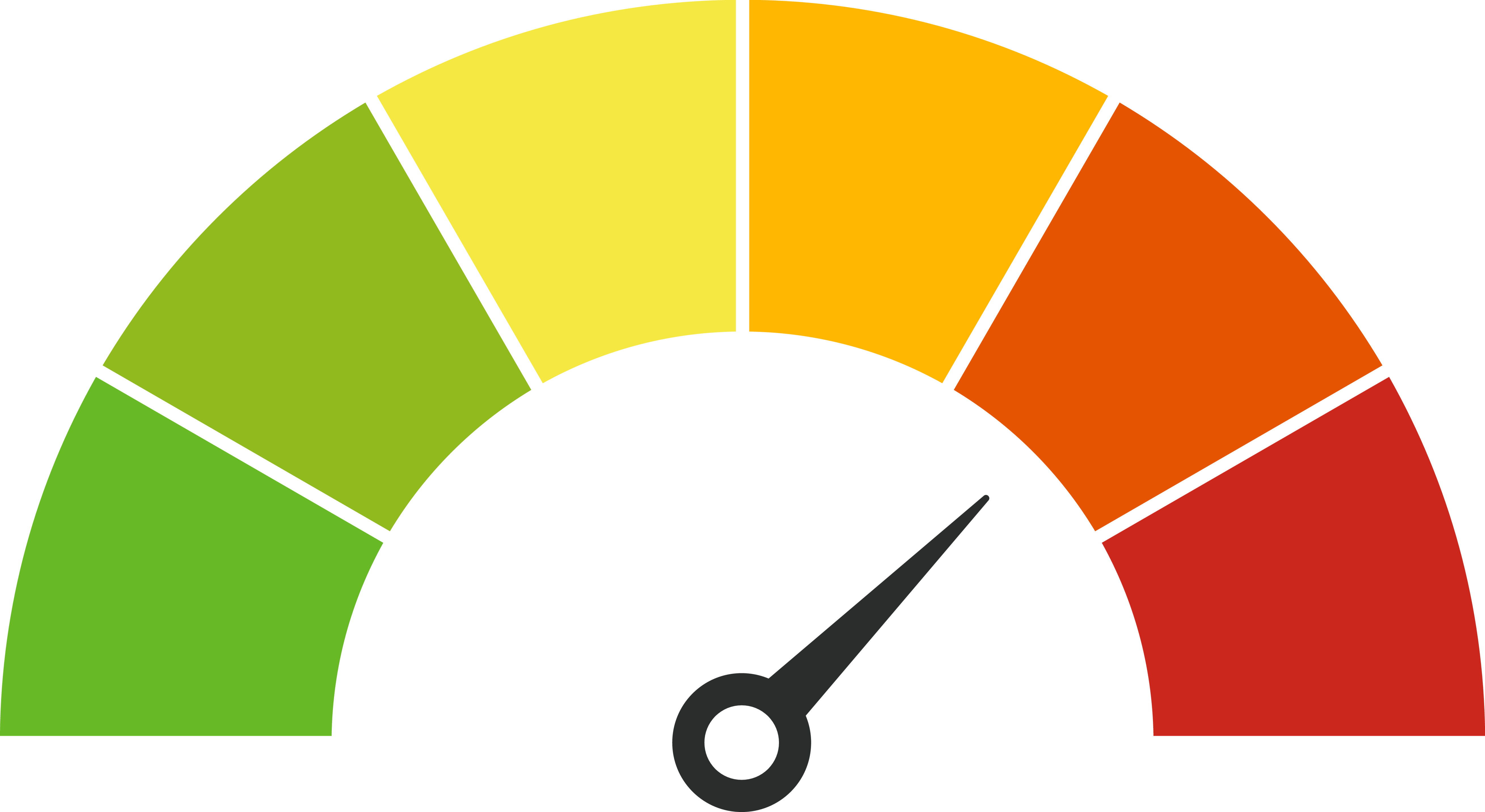 Advanced
Difficulty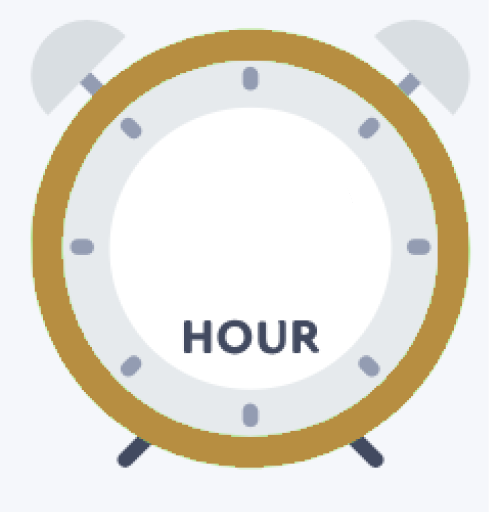 1200
Average hours to build

Video
Tutorials
HEIGHT
785 mm
LENGTH
1172 mm
SCALE
1/87
WIDTH
406 mm
BUILDING MODEL
Arsenal or Shipyard Model
HMS Victory Model Ship
Discover the exclusivity in every single detail with the limited edition of OcCre's HMS Victory. Each of the 999 units worldwide is numbered, ensuring a unique piece in your collection. A tribute to history that only a fortunate few will possess.
The HMS Victory is an exclusive gem from OcCre. Developed by our expert craftsmen for over 2 years, this model comes with the official certification from The National Museum of the Royal Navy.
The OcCre HMS Victory model includes:
Official license from the National Museum of the Royal Navy

Limited edition numbered to 999 units

Numbered brass plate
Numbered wooden packagin

Instruction book bound with 759 step-by-step photos

Exclusive collector's coin
Solid oak base
Shipyard, arsenal, or construction model
HMS Victory Model Features
Shipyard, arsenal, or construction model
more than 4,000 parts

more than 2 years of development
Scale: 1/87
Width: 406mm
Height: 785mm
Length: 1172mm
Cutting-Edge Materials:
Solid Oak Wood
Strength and Beauty in Every Grain
Frames / Keel / Interior Longitudinal Strips / Stand
Solid Mahogany Wood
Natural Elegance, Endless Durability
Bow / Sternpost / Rudder Blade / Ornamentation / Cannon Carriages / Wheels / Stern Gallery / Quarter Galleries
Cotton
To withstand the force of the wind
Sails meticulously hand-sewn with bolt ropes / Dyed and braided threads
Cast and Brass
Details in Cast Metal, Gleaming in Brass
Ornamentation / Cannons / Supports / Stern Gallery / Quarter Galleries
History of the HMS Victory Ship
The HMS Victory is a British ship of the line, famous for its participation in the 1805 Battle of Trafalgar as the flagship of Admiral Horatio Nelson. In its time, it was the largest ship in the British Royal Navy. Although it now resides in dry dock at the port of Portsmouth in Hampshire, southern England, as a museum, the Victory remains the flagship of the Second Sea Lord, an honorary distinction within the British Royal Navy.
Did you know that you can admire the magnificent HMS Victory at the National Museum of the Royal Navy in Portsmouth? There, you will have the incredible opportunity to explore every corner of the HMS Victory, from the majestic Great Cabin where intricate battle plans were laid out, to the humble lower gun deck, where you can imagine what it was like to live and fight under the command of Vice Admiral Lord Nelson. The museum is located 2 hours south of London and is a must-visit for all ship and history enthusiasts.
NUMBERED & LIMITED EDITION
Handcrafted pieces, noble materials, unique details
COLLECTIBLE COIN
of recognition
Collectible coin to symbolize the prestigious Expert Level!
PACKAGING
special edition
Resguardado en una caja de madera, y en su exterior el número de edición grabado a mano.
NUMBERED BRASS PLATE
Limited and numbered
Within the wooden box, you'll find the unique serial number of your unit
THE STAND
Solid oak
La peana de roble macizo, y sus ornamentos de latón para elevar la elegancia del HMS Victory.
TO FULLY COMPREHEND THE VALUE OF THE HMS VICTORY,
One must delve into the richness of its materials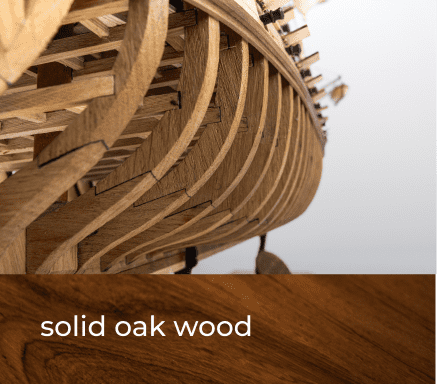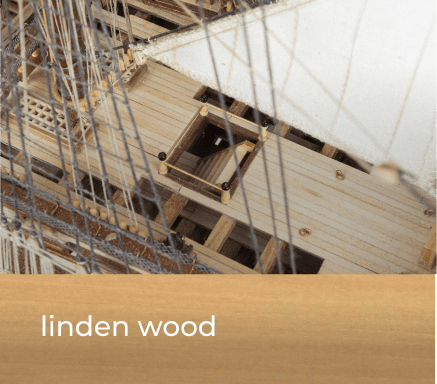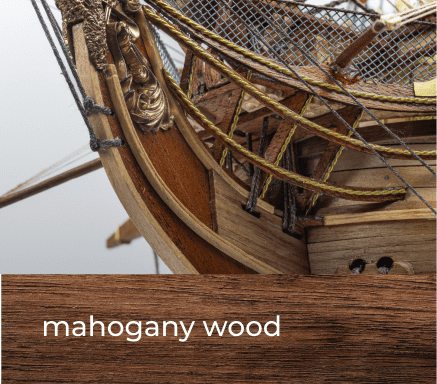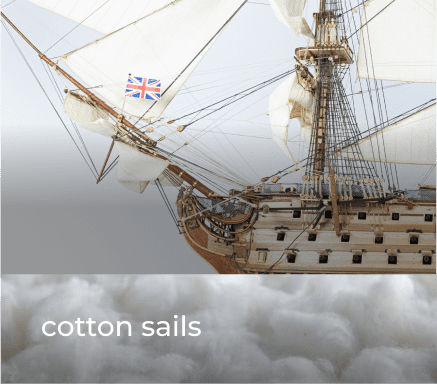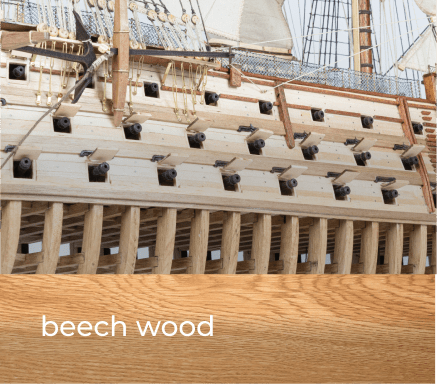 To create a true-to-life model,
each detail must stand out and exceed expectations