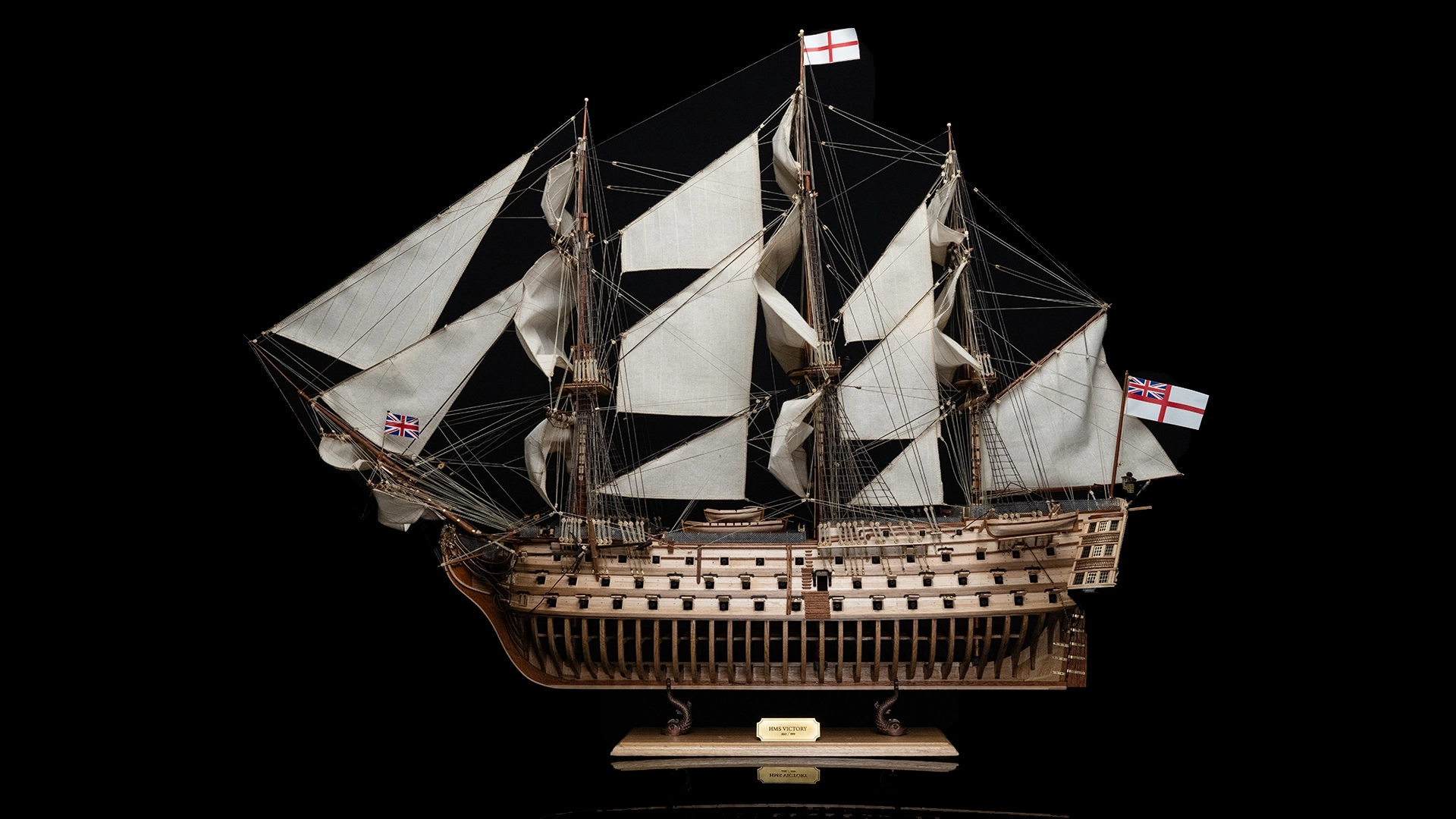 UNMATCHED EXCELLENCE has arrived at OcCre to change the course of naval modelism history
DIFFICULTY LEVELExpert NUMBER OF PIECES4,000+ BUILDING MODELArsenal or Shipyard Model

SCALE
1/87

HEIGHT
785 mm

LENGTH
1172 mm

WIDTH
406 mm
TO ALTER THE COURSE OF NAVAL MODELISM HISTORY, it is essential to experience the process.
A tangible testimony
Arsenal or Shipyard Model
A tangible tribute to the evolution of shipbuilding, to the passion of shipyard modelers, and to the legacy of navigation. A captivating journey through time, paying homage to the art and science of navigation that have shaped our world.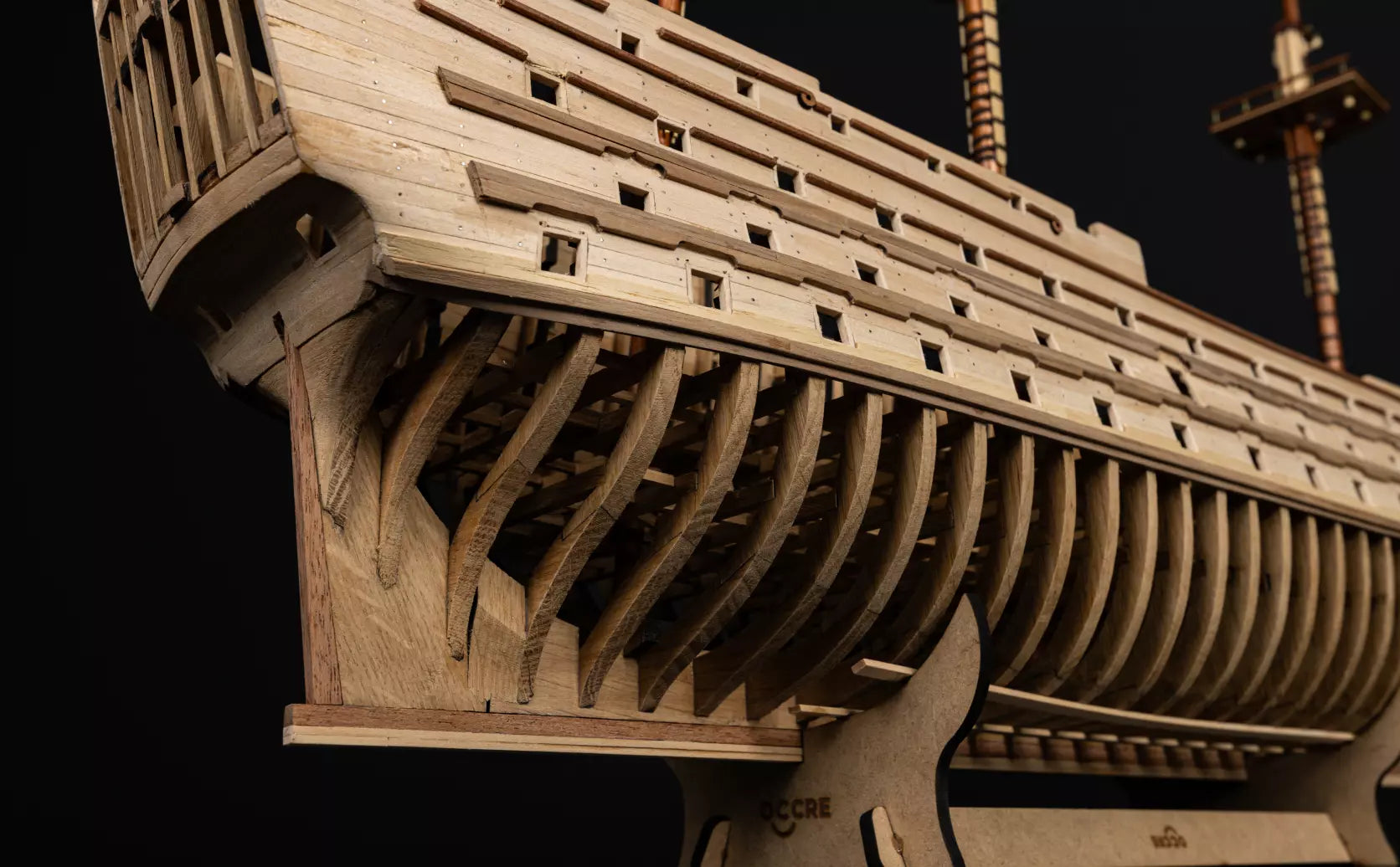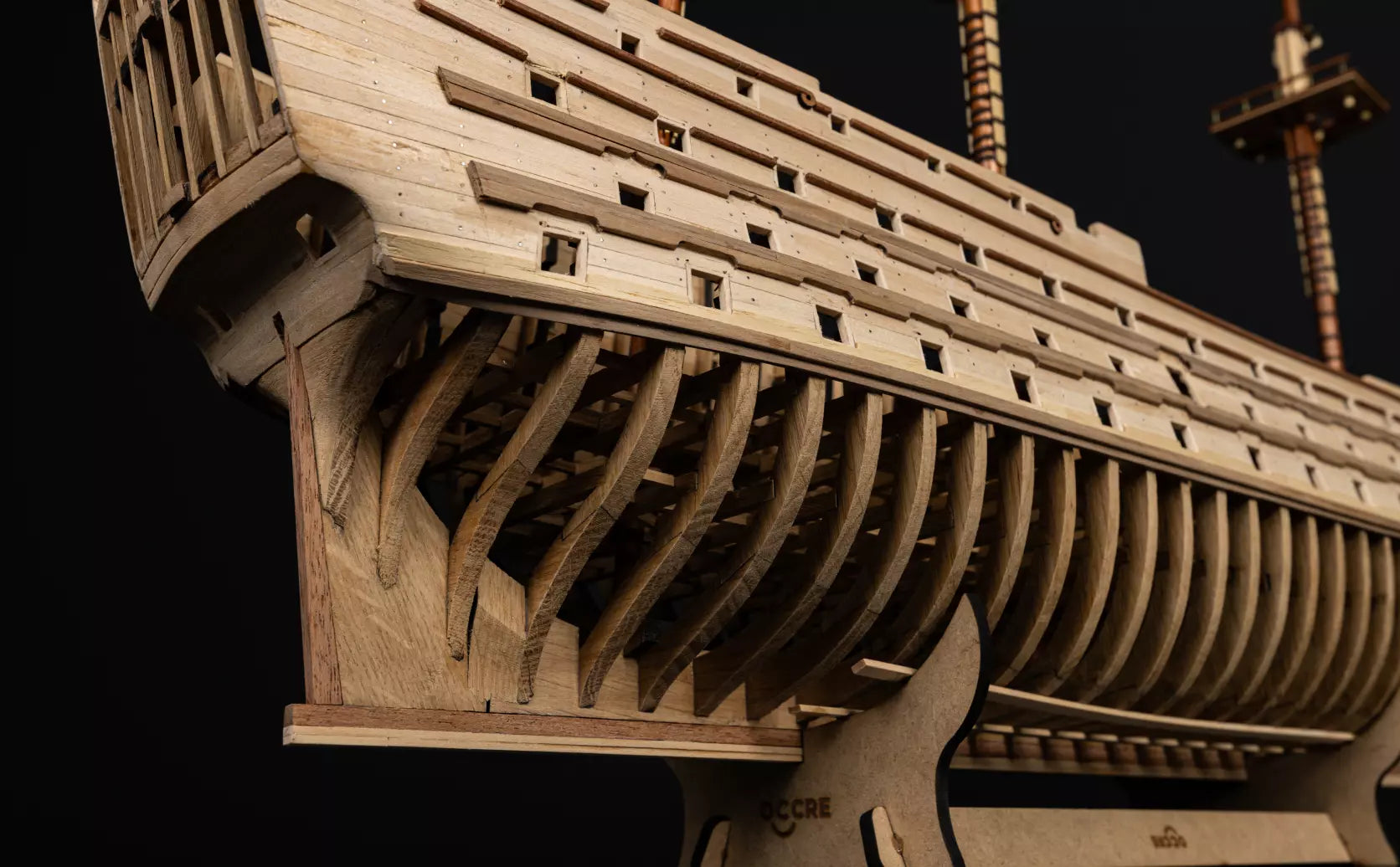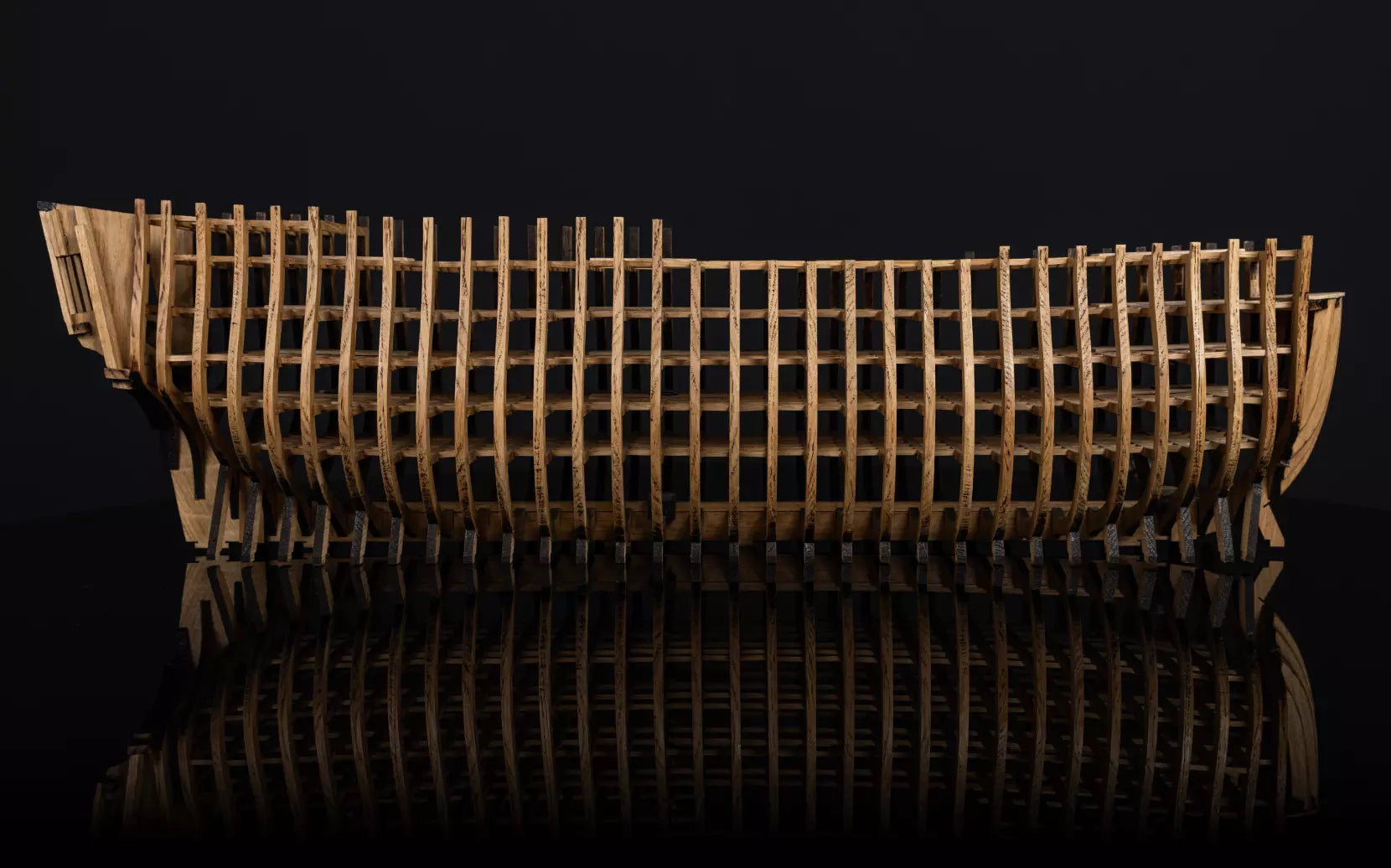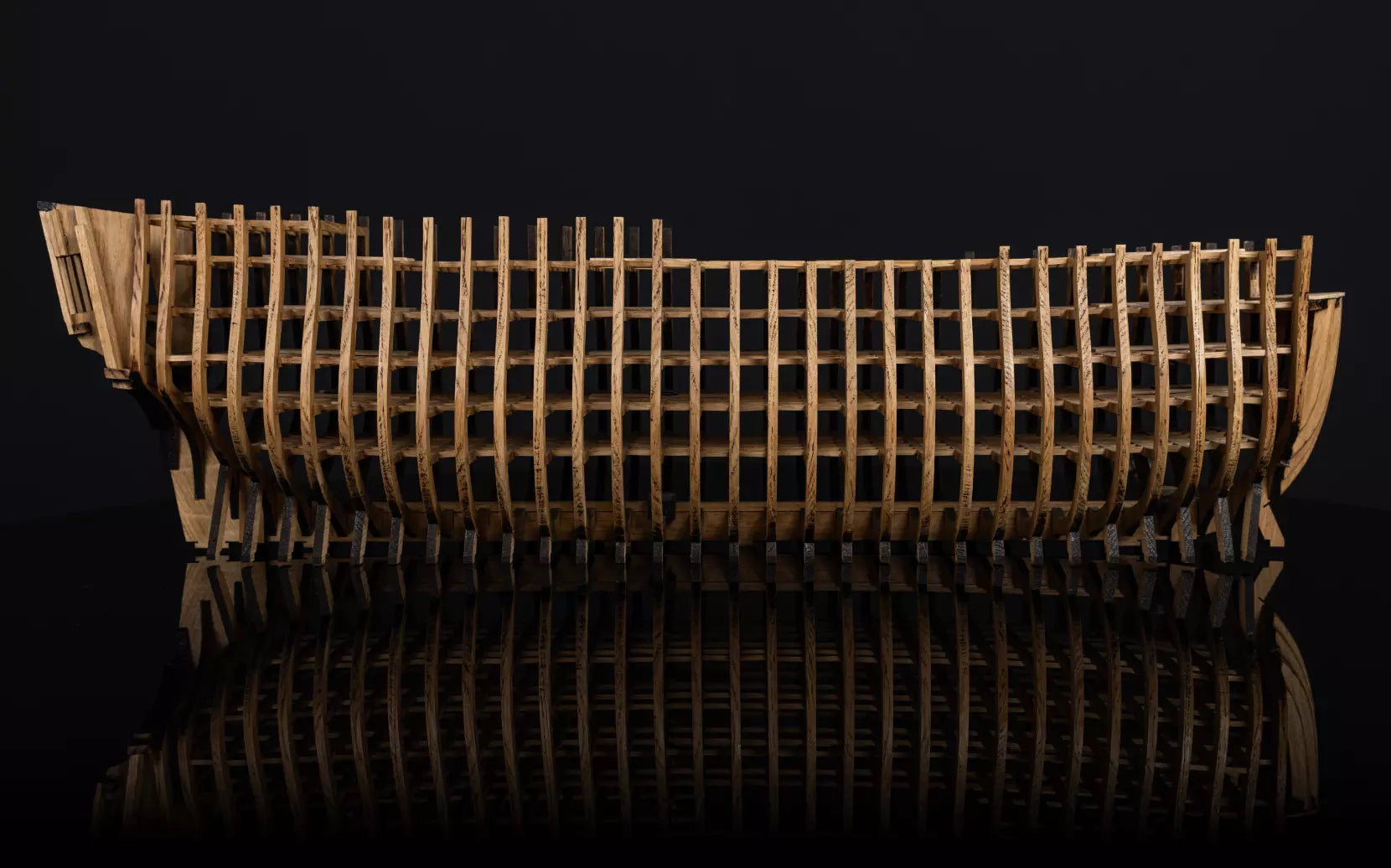 TO FULLY GRASP THE VALUE OF THE HMS VICTORY, one must delve into the richness of its materials.
SOLID OAK
strength and beauty in every grain
Frames, Longitudinal Stringers, Interior Planks, Stand
SOLID MAHOGANY
natural elegance, infinite durability
Stem, Keel, Sternpost, Rudder Blade, Ornaments, Cannon Carriages, Wheels, Stern Gallery
CASTING AND BRASS
details in cast metal, gleaming in brass
ornamentation, Cannons, Supports, Stern Gallery
COTTON
to withstand the force of the wind
Sails meticulously hand-stitched with bolt ropes, dyed, and braided threads
MATERIALS
used in its construction
At the heart of OcCre's HMS Victory model, you'll find the finest materials: crafted from solid oak, mahogany, lime, and beech wood, cotton sails, and brass-plated cast pieces. These elements breathe life into an artwork that reflects unmatched luxury and quality.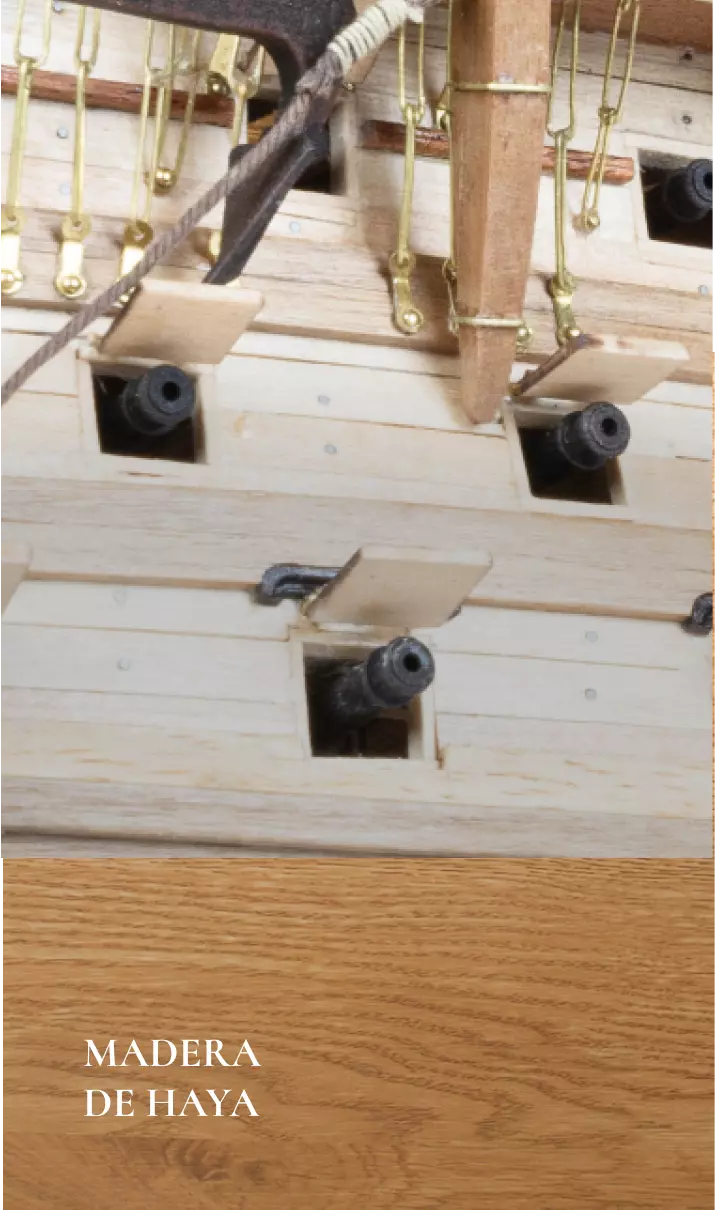 To create a true-to-life model,
each detail must stand out and exceed expectations
COLLECTIBLE COIN
- of recognition -
It's the first premium OcCre model that comes with a recognition coin to symbolize the achievement of a higher level in the art of modeling: The prestigious Expert Level!
PACKAGING
- special edition -
The construction kit comes in a wooden box, where you can admire each of its parts both inside and outside, with the edition number carefully hand-carved.
NUMBERED BRASS PLATE
- Limited and numbered -
This edition is truly exceptional, being a one-of-a-kind creation and limited to only 999 units worldwide. When you receive yours, you'll discover that inside the wooden kit box, there is the meticulously hand-carved exclusive number of your unit.
OVER 250 YEARS OF HISTORY
over 2 years of development
Immerse yourself in the grandeur of OcCre's HMS Victory through every detail;
it's these details that make it truly unique and unmatchable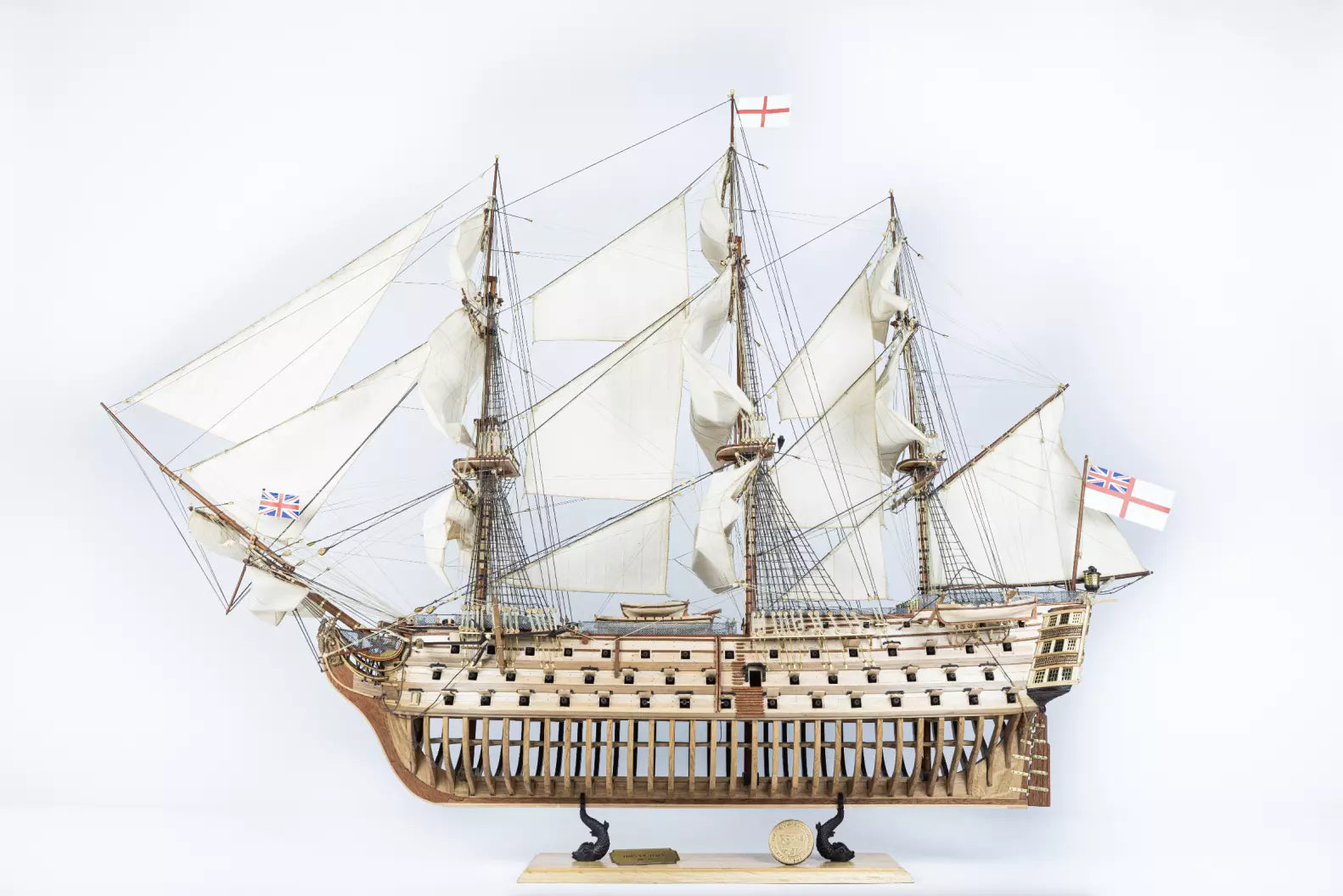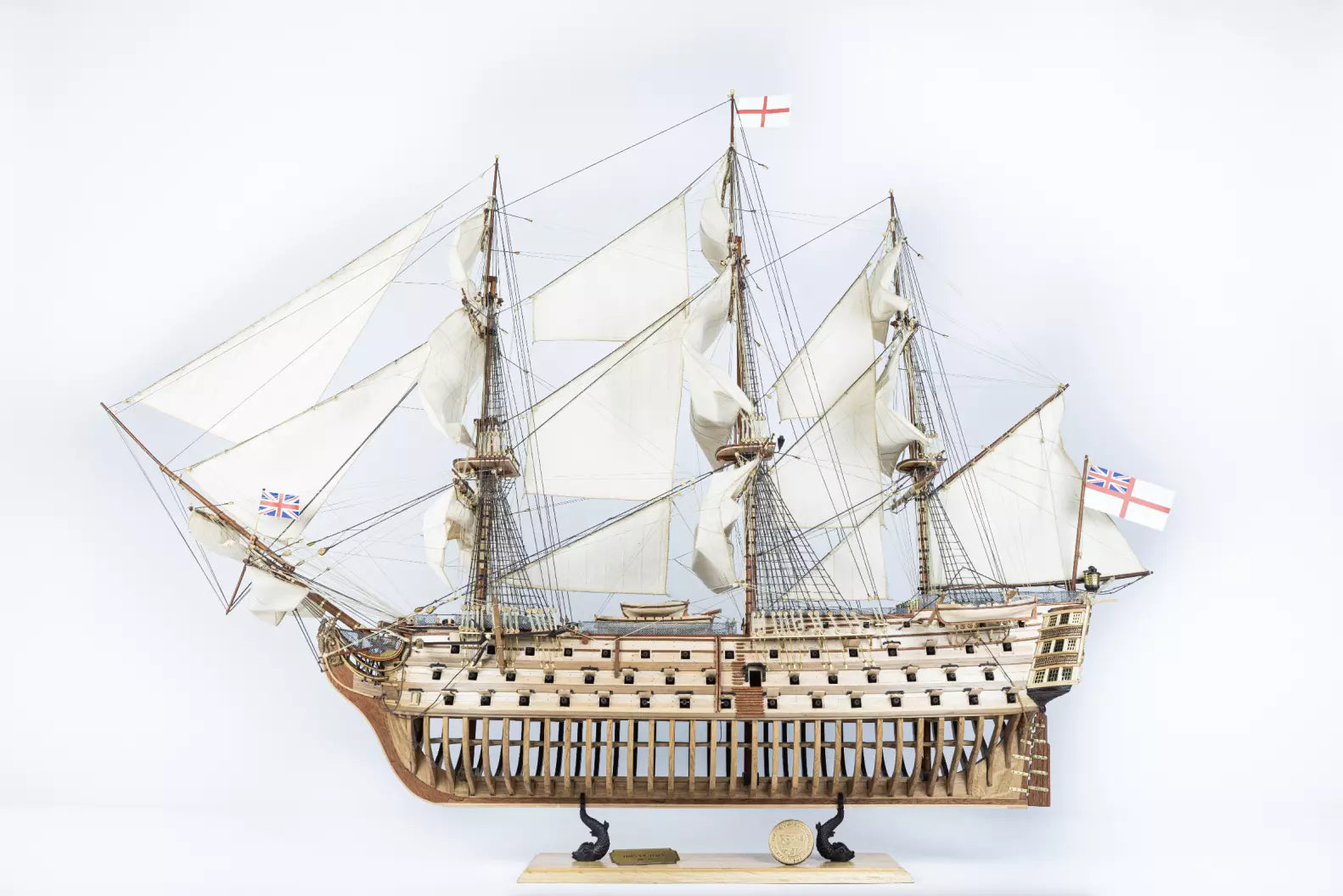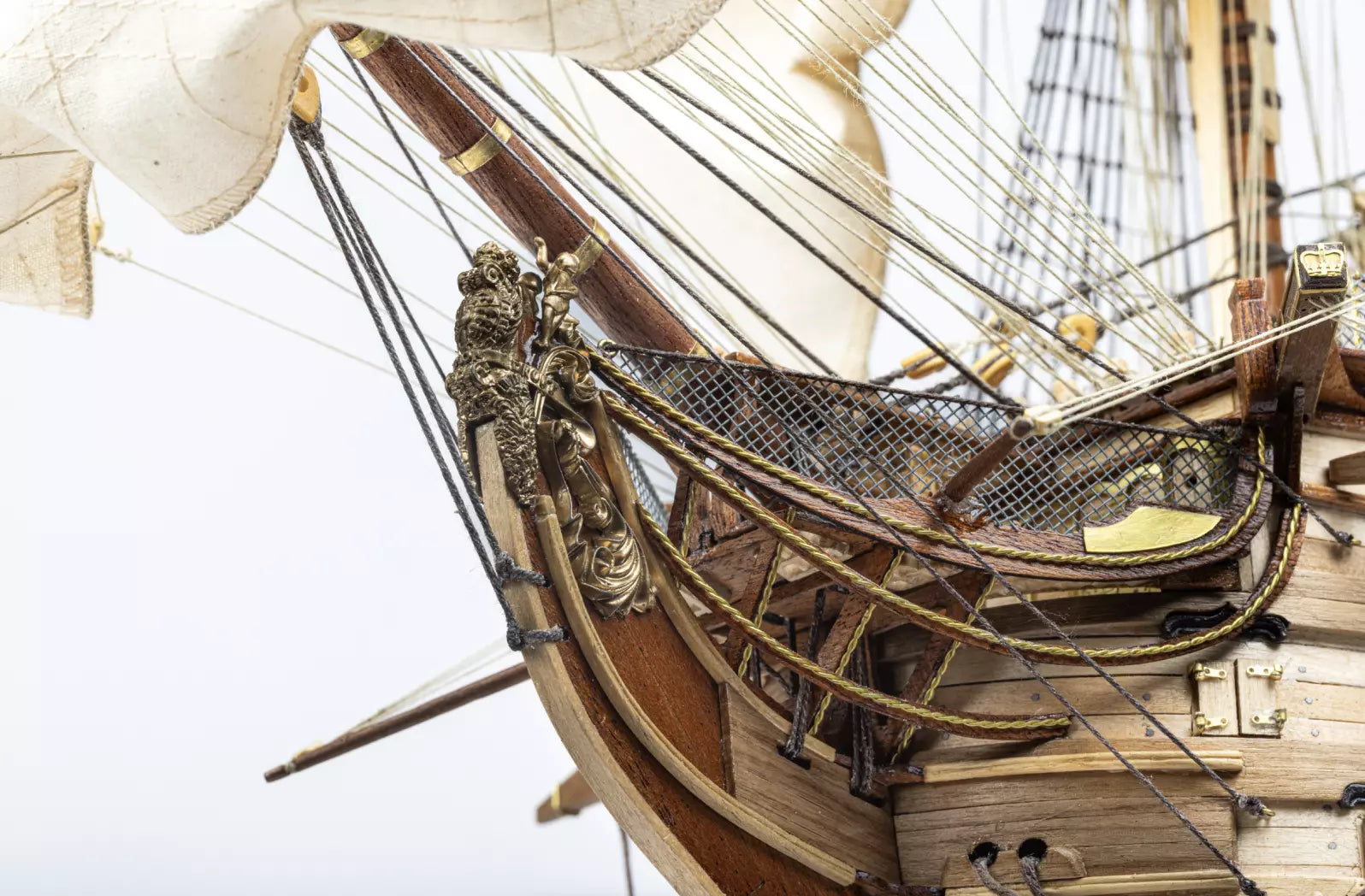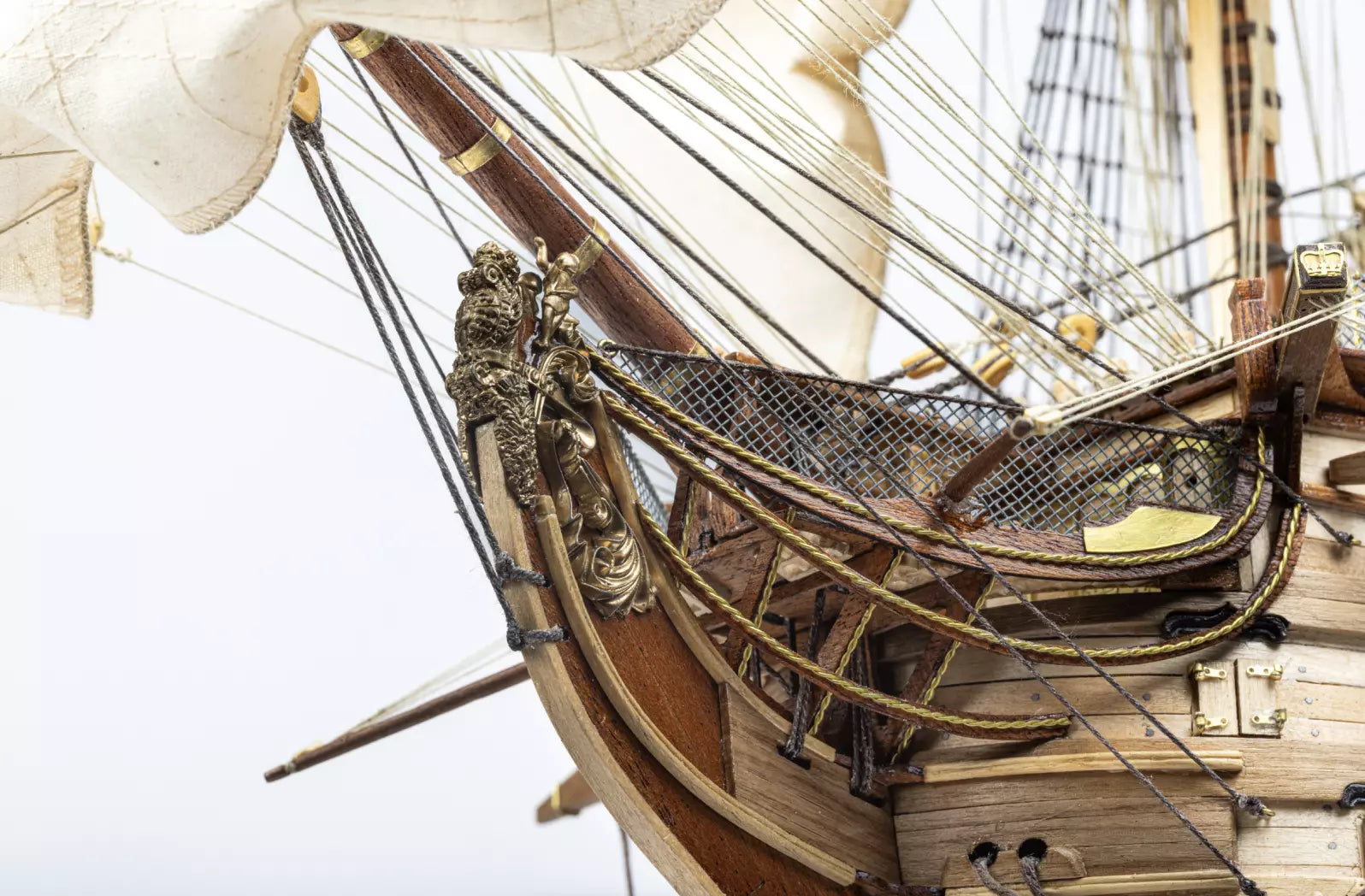 THE ART OF MODELING
The OcCre HMS Victory model has arrived to change the course of naval modeling
NIVEL DE DIFICULTAD
expert
NUMBER OF PIECES
+ than 4,000
Type of construction
Arsenal or Shipyard Model
BUY YOUR LIMITED UNIT
HMS Victory Limited edition

Discover exclusivity in every detail with the limited edition of the OcCre's HMS Victory. Each 999 units worldwide is numbered, ensuring a unique piece in your collection. A tribute to a history that only a fortunate few will possess.
Premium quality model making

The OcCre's HMS Victory is much more than just a model. It is a testament to unparalleled quality. Built with materials of the highest distinction, this premium model pays homage to its illustrious history in the Battle of Trafalgar. Discover why this masterpiece is a gem for naval history enthusiasts.
The original HMS Victory: A Tribute to traditional construction

The original HMS Victory is an icon of traditional shipbuilding. Our model pays tribute to this tradition with meticulous attention to detail. More than a mere replica, it is a true work of art that captures the essence of classical naval construction.
High-quality materials: oak, mahogany, and linden details for HMS Victory

Our HMS Victory is crafted from carefully selected cutting-edge materials. Solid oak, mahogany, lime, and beechwood are combined to create a piece that reflects excellence in naval craftsmanship. Each material has been chosen for its unmatched authenticity and quality.
HMS Victory is only available on OcCre

​​The OcCre's HMS Victory is an exclusive jewel of OcCre. Developed by our expert craftsmen for over 2 years, this model comes with an official certificate from The National Museum of the Royal Navy. Only at OCCre will you find this masterpiece that exceptionally pays tribute to naval history.
Benefits of building the HMS Victory model

Building the OcCre's HMS Victory model is a unique experience. Its shipyard or arsenal construction method makes it unparalleled in the world. Each unit has unique variations due to its handcrafted manufacturing, ensuring that owning one is an exclusive experience. The satisfaction of creating a unique and exclusive piece is incomparable.
The story behind HMS Victory

HMS Victory is a British ship of the line, renowned for its participation in the 1805 Battle of Trafalgar as the flagship of Admiral Horatio Nelson. In its time, it was the largest vessel in the Royal Navy. Although it is now situated in dry dock at the port of Portsmouth, Hampshire, in the south of England, as a museum, the Victory continues to serve as the flagship of the Second Sea Lord, an honorary distinction within the British Royal Navy.

Did you know that you can marvel at the magnificent The National Museum of the Royal Navy of the Royal Navy in Portsmouth? There, you will have the incredible opportunity to explore every nook and cranny of the HMS Victory. From the majestic Great Cabin, where intricate battle plans were devised, to the humble lower gun deck, where you can imagine what it was like to live and fight under the command of Vice Admiral Lord Nelson. The museum is located 2 hours south of London and is a must-visit for all ship and history enthusiasts.
HMS Victory: the winner of the Battle of Trafalgar

The HMS Victory, commanded by Admiral Lord Nelson, was the linchpin of victory in the Battle of Trafalgar in 1805. His skill and leadership led to a historic victory that altered the course of naval history. The OcCre's HMS Victory model is a tribute to that pivotal moment in history.
COMUNIDAD, PASIÓN, INNOVACIÓN
Modeling is the means that helps us see the world with different eyes